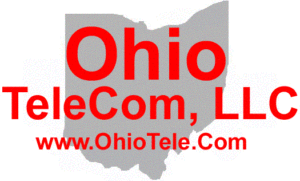 800-821-2686
Columbus:
614-420-4572
2783 Martin Rd.
Dublin, OH 43017
Cincinnati:
513-926-6186
9891 Montgomery, Rd.
Cincinnati, Ohio 45242
Dayton:
937-222-2269
2324 Stanley Avenue
Dayton, Ohio 45404
Local Technicians equal Great Service!!
We are a certified Wilson Electronics WeBoost Cell Phone Repeaters Installer.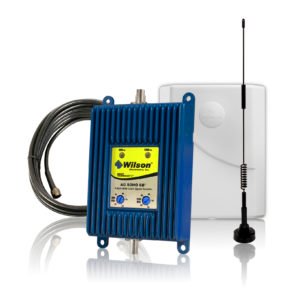 Wilson's cell phone signal boosters overcome the problem of dropped calls, limited range and slow data rates for cell phones and data cards by amplifying weak cellular signals. Our Cell Phone Repeaters are able to pick up weak cellular signals from a cell tower and transmit them to your cellular device, and then transmit a more powerful signal back to the tower. Wilson's products are available as easy to use plug-and-play kits, or you can custom configure your own cellular repeater system for your unique application by choosing specific Wilson boosters, antennas and cellular accessories from one of our authorized resellers.
Additionally, our high-performance cellular antennas are available in a wide range of designs (Omni, Yagi, Panel, cradle, trucker, etc.) for interior and exterior mounting in buildings, cars, trucks, RVs and boats. We're also proud of our innovative, and in some cases patented, technology that provides the most transparent operation to protect cell towers by preventing oscillation (feedback) and power overload.
Call now to schedule your appointment!!!
800-821-2686

The Dayton metropolitan area is the metropolitan area centered on Dayton, Ohio. It is the fourth largest metropolitan area in the state of Ohio, behind Cincinnati, Cleveland, and Columbus.
Contents
1 Definitions
2 Counties
3 Cities
3.1 Suburban communities greater than 30,000
3.2 Montgomery County
3.3 Greene County
3.4 Miami County
3.5 Places with fewer than 1,000 inhabitants
3.6 Unincorporated places
4 Townships
4.1 Greene County
4.2 Miami County
4.3 Montgomery County
5 Demographics
6 Colleges and universities
7 Largest employers
8 Transportation
8.1 Airports
8.2 Major highways
8.3 Public transit
9 Culture
9.1 Museums
9.2 Theaters
9.3 Theatrical companies
9.4 Music
10 See also
11 External links
12 References
Definitions
The Dayton, OH Metropolitan Statistical Area (also known as Greater Dayton), as defined by the United States Census Bureau, is an area consisting of three counties in the Miami Valley region of Ohio and is anchored by the city of Dayton. As of 2000 it is the fourth largest metropolitan area in Ohio and the 61st largest Metropolitan Area by Population in the United States. As of the 2010 census, the MSA had a population of 799,232 based on a change in MSA defining criteria as of 2013, which eliminated Preble County. This exclusion was applied retroactively to the 2010 population figures.[1]
The Dayton–Springfield–Sidney Combined Statistical Area is a CSA in the U.S. state of Ohio, as defined by the United States Census Bureau. It consists of the Dayton Metropolitan Statistical Area (the counties of Montgomery, Greene and Miami); the Springfield Metropolitan Statistical Area (Clark County); the Urbana Micropolitan Statistical Area (Champaign County); the Greenville Micropolitan Statistical Area (Darke County); and the Sidney Micropolitan Statistical Area (Shelby County). As of the 2010 Census, the CSA had a population of 1,080,044.
Metropolitan Statistical Areas (MSAs)
Dayton (Greene, Miami, and Montgomery counties)
Springfield (Clark County)
Micropolitan Statistical Areas (μSAs)
Greenville (Darke County)
Urbana (Champaign County)
Sidney (Shelby County)
According to an article in the Cincinnati Enquirer, as Greater Cincinnati grows northward through Butler County, its outer suburbs are expected to expand and begin to overlap the Greater Dayton area.[2] Such a concept has already received the nickname of "Daytonnati."[3] The two metropolitan areas were expected to be combined after tabulation of the 2010 Census, but this did not occur.
The Dayton Metropolitan area is part of the Great Lakes Megalopolis containing an estimated 54 million people.
Counties
Greene
Miami
Montgomery
Cities
Suburban communities greater than 30,000
Beavercreek – 45,193
Fairborn – 32,352
Huber Heights – 38,101
Kettering – 56,163
Montgomery County Cell Phone Repeaters
City of Dayton skyline from Woodland Cemetery and Arboretum
Brookville
Carlisle (partial)
Centerville
Clayton
Dayton
Drexel
Englewood
Fort McKinley
Germantown
Huber Heights
Kettering
Miamisburg
Moraine
New Lebanon
Northridge
Oakwood
Riverside
Shiloh
Springboro (partial)
Trotwood
Union
Vandalia
West Carrollton
Woodbourne-Hyde Park
Greene County
Beavercreek
Bellbrook
Cedarville
Fairborn
Jamestown
Shawnee Hills
Wilberforce
Wright-Patterson AFB
Xenia
Yellow Springs
Miami County
Bradford (partial)
Covington
Huber Heights (partial)
Piqua
Pleasant Hill
Tipp City
Troy
West Milton
Places with fewer than 1,000 inhabitants
Bowersville
Casstown
Clifton (partial)
College Corner (partial)
Eldorado
Farmersville
Fletcher
Gratis
Laura
Ludlow Falls
Phillipsburg
Potsdam
Spring Valley
Verona
West Elkton
West Manchester
Unincorporated places
Brandt
Byron
Chautauqua (partial)
Conover
Fairhaven
Morning Sun
New Hope
Phoneton
Pyrmont
West Charleston Cell Phone Repeaters

https://www.facebook.com/Ohio-TeleCom-LLC-164391110287531
https://www.yelp.com/biz/ohio-telecom-dayton