Ohio TeleNet LLC – Your Top Choice for PA Public Address Solutions in Dayton, Columbus, and Cincinnati Ohio
At Ohio TeleNet LLC, we are your premier destination for state-of-the-art PA Public Address solutions in Dayton, Columbus, and Cincinnati Ohio. With a commitment to excellence and a passion for delivering top-notch services, we take pride in being the leading provider of cutting-edge PA Public Address systems and equipment. Whether it's for a school, corporate setting, or community event, our comprehensive range of products and services ensures that your messages are heard loud and clear, leaving a lasting impact on your audience.
Enhance Communication with Our Advanced PA Public Address Systems
Our PA Public Address systems are meticulously designed to meet the diverse needs of our clients. With a focus on seamless integration and top-notch audio quality, our equipment guarantees that your public announcements are delivered with utmost clarity. From speakers and amplifiers to loudspeakers and sound systems, we offer a wide selection of products that cater to various applications and venues.
Unparalleled Performance with Cutting-Edge Equipment
At Ohio TeleNet LLC, we believe in staying ahead of the curve, and that's why we constantly update our inventory with the latest advancements in PA Public Address technology. Our range of equipment includes high-quality speakers that ensure even distribution of sound, powerful amplifiers that deliver a rich audio experience, and top-of-the-line loudspeakers that captivate your audience.
Comprehensive Services – From Installation to Repair
Our commitment to customer satisfaction goes beyond just providing top-tier equipment. We offer comprehensive services that encompass installation, repair, and maintenance of PA Public Address systems. Our team of skilled technicians is equipped to handle all your installation needs, ensuring that your system functions seamlessly from the start. In the event of any technical issues, our prompt and reliable repair services will have you up and running in no time.
Safeguarding Schools with Audio Tornado Alarm Solutions
At Ohio TeleNet LLC, we understand the importance of safety in educational institutions. That's why we offer advanced audio tornado alarm systems that provide timely warnings during severe weather situations. Our audio tornado alarm solutions are designed to protect students and staff, giving you peace of mind knowing that your school is well-prepared for any emergency.
Your Trusted Partner for PA Public Address Solutions
When it comes to PA Public Address systems and equipment, Ohio TeleNet LLC is the name you can trust. Our dedication to quality, reliability, and customer satisfaction sets us apart from the competition. Whether you need a simple PA system for a small event or a sophisticated setup for a large venue, we have the expertise and resources to meet your requirements.
Contact Us Today for Unrivaled PA Public Address Solutions
Elevate your communication experience with our cutting-edge PA Public Address systems. Contact Ohio TeleNet LLC today to discuss your needs and let our team of experts guide you in choosing the perfect solution for your venue. With our focus on service, repair, and installation, we ensure that your PA Public Address system operates flawlessly, leaving a lasting impression on your audience.
For more information, visit our website to explore our range of PA Public Address solutions.
Keywords: PA Public Address, Public Announcement, Address System, Equipment, Speaker, Amplifier, Loudspeaker, Sound System, School, Audio Tornado Alarm, Dayton Columbus and Cincinnati Ohio, service, repair, installation.
Click here for more information.
Our Recent PA (Public Address) system project spotlights.
A local college upgrades it's public address notification system and Ohio Tele-Net is here to help.
Public Address System humming, speakers not working and blowing amplifiers.
Popular Overhead Paging upgrades and add ons:
Call now to schedule your Public Address PA System Overhead Paging appointment!!!
800-821-2686
We provide a range of public address (PA) systems and peripherals, including microphones, microphone stands, mixers, signal processing equipment, power amps, cables, speakers, and speaker stands.
Our PA systems have supported events in auditoriums, gymnasiums, arenas, corporate events, campus sound and stadiums.
Ohio Tele-Net LLC supports a full range of PA systems for a variety of events. Simply let us know your budget and venue, and we'll design or provide the best system for you.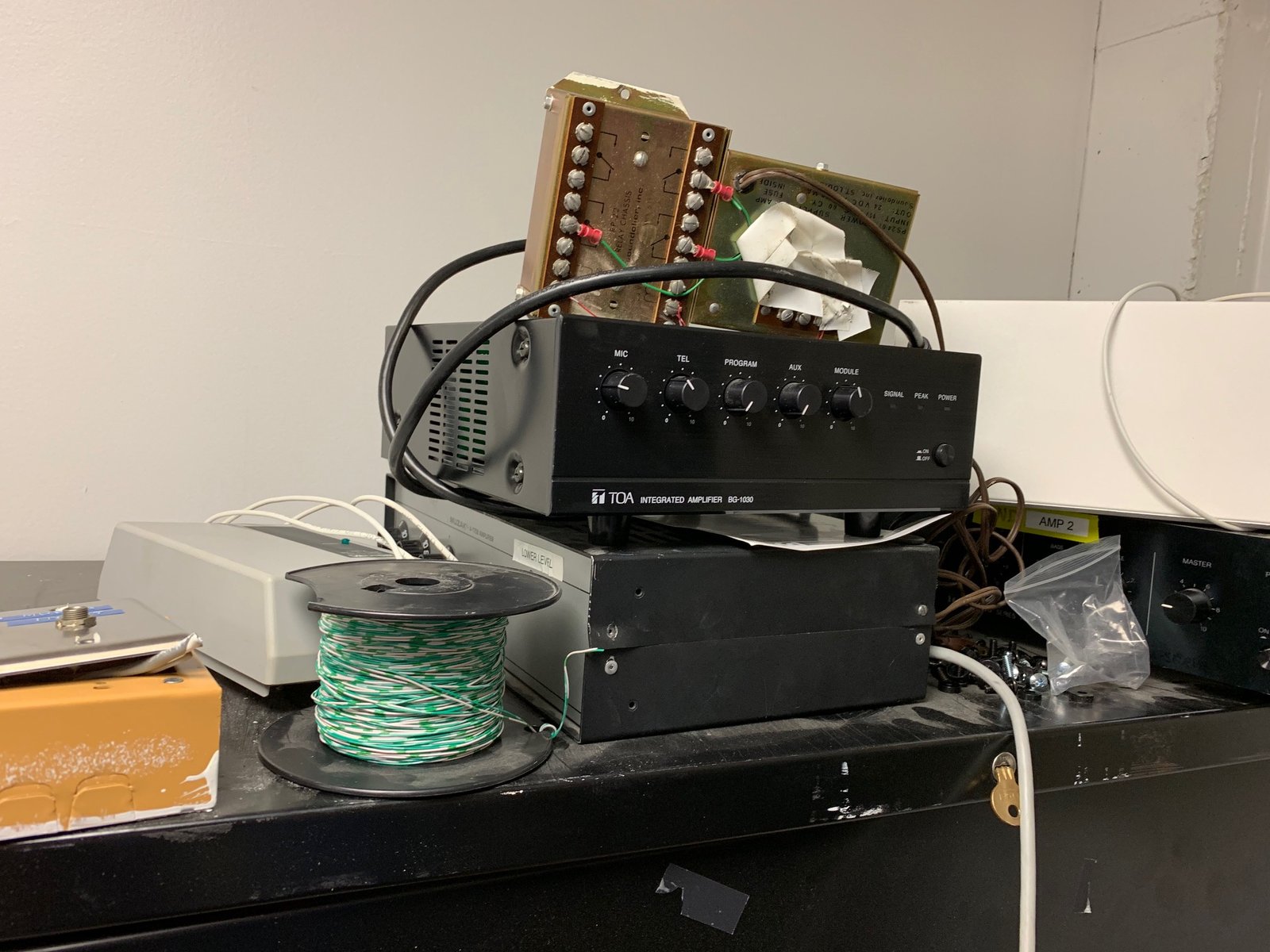 If you expect to be moving around frequently onstage, or require audience participation, we recommend a wireless system. For those concerned about interference, or looking for a more affordable option, we can create a wired system.
https://www.facebook.com/Ohio-TeleCom-LLC-164391110287531
https://www.yelp.com/biz/ohio-telecom-dayton