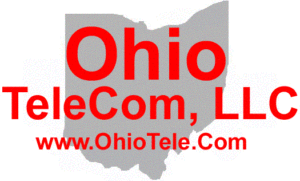 800-821-2686
Columbus:
614-420-4572
2783 Martin Rd.
Dublin, OH 43017
Cincinnati:
513-926-6186
9891 Montgomery, Rd.
Cincinnati, Ohio 45242
Dayton:
937-222-2269
2324 Stanley Avenue
Dayton, Ohio 45404
Local Technicians equal Great Infrastructure Cabling Service!!
Enhancing Connectivity with Expert Network Infrastructure Cabling Services. Ohio Tele-Net specializes in expert network infrastructure cabling, offering a wide range of services, from Twisted Pair Ethernet to fiber backbones. With a strong commitment to professionalism, high-quality materials, and meticulous testing, although we guarantee reliable and efficient network connectivity. Schedule an appointment with us today!
Are you seeking to establish a robust network infrastructure for your business? Look no further than Ohio Tele-Net! As industry-leading installers, we excel in providing comprehensive network infrastructure cabling solutions, including Twisted Pair Ethernet and fiber backbones. Backed by our extensive experience and advanced equipment, although above all we are dedicated to constructing reliable and high-performing network infrastructures that surpass expectations. In this blog post, we will explore the Ohio Tele-Net approach, emphasizing our unwavering commitment to professional standards, top-tier materials, and rigorous testing. Discover why Ohio Tele-Net is your ultimate choice for impeccable network infrastructure cabling!
Call now to schedule your appointment!!!
800-821-2686
Unparalleled Professionalism in Network Infrastructure Cabling:
At Ohio Tele-Net, professionalism is at the core of our network infrastructure cabling services. Throughout every phase of the project, our team maintains the highest standards. From meticulous planning to flawless execution, our skilled technicians handle each aspect of the job with precision and expertise. We recognize the critical significance of a well-designed and flawlessly implemented network infrastructure, and we go above and beyond to deliver exceptional results in Cat 5, Cat 5e, Cat 6, Cat 6a, Cat 7a and Fiber Optics.
Top-Notch Materials and State-of-the-Art Equipment:
To ensure the longevity and reliability of your network infrastructure, we exclusively employ premium materials and state-of-the-art equipment. Whether it involves Twisted Pair Ethernet or fiber backbones, we carefully select and source superior components that meet industry standards. By investing in chiefly top-notch materials, connectors, cables, and tools, we guarantee the durability and exceptional performance of your network infrastructure.
Expertise in Columbus, Cincinnati, and Dayton Metropolitan Areas:
Ohio Tele-Net has established a formidable presence in the Columbus, Cincinnati, and Dayton Metropolitan areas. Our track record speaks for itself, as we have successfully installed, maintained, serviced, and repaired numerous network computer drops. Above all we are renowned for our excellence in network infrastructure cabling, catering to diverse businesses and industries in these regions. By choosing Ohio Tele-Net, you gain access to our wealth of experience in although addressing unique cabling requirements prevalent in these areas.
Comprehensive Testing and Impeccable Job Site Cleanup:
Our commitment to providing reliable network infrastructure goes beyond the installation phase. Each network connection we establish undergoes rigorous testing using cutting-edge tools and equipment. We leave no room for errors or subpar connections, ensuring your network operates at peak performance. Furthermore, upon completing the project, above all we conduct a thorough review of the entire site, ensuring it meets our stringent standards before we consider the job complete. Our meticulous attention to detail guarantees a seamless and visually appealing network infrastructure chiefly Cat 5, Cat 5e, Cat 6, Cat 6a, Cat 7a and Fiber Optics.
Conclusion:
Ohio Tele-Net stands as your trusted partner when it comes to establishing reliable network infrastructure. With our expertise in network infrastructure cabling, including Twisted Pair Ethernet and fiber backbones, we deliver exceptional results tailored to your specific needs. By upholding professional standards, utilizing top-tier although materials and state-of-the-art equipment, and conducting rigorous testing, we guarantee the performance and longevity of your network infrastructure. Don't hesitate to contact Ohio Tele-Net today at 800-821-2686 to schedule an appointment and experience firsthand the excellence we bring to network infrastructure cabling!
Network wiring Installation:
Refers to the physical medium, such as cables and connectors, used to establish connections between network devices, enabling data transfer and communication.
Data cabling Installation:
Specific type of cabling designed to carry data signals between devices, ensuring efficient and reliable data transmission in computer networks.
Ethernet cabling Installation:
A type of network cabling that follows the Ethernet standard for data communication, commonly used in wired local area networks (LANs).
Network cables Installation:
General term for cables used in computer networks to transmit data and connect devices.
Structured cabling Installation:
An organized and standardized approach to designing network cabling systems, ensuring flexibility and scalability in network infrastructure.
LAN cabling (Local Area Network) Installation:
Cabling designed to connect devices within a limited geographic area, such as an office, building, or campus.
Cat5e, Cat6, Cat6a cables Installation:
Different categories of Ethernet cables that offer varying levels of performance and data transmission capabilities.
Patch cables Installation:
Short-length cables used to connect devices directly to network outlets or ports.
Twisted-pair cables:
Cables composed of pairs of insulated wires twisted together, reducing electromagnetic interference and improving signal quality.
Copper cables:
Cabling made of copper conductors, commonly used for Ethernet connections.
Fiber optic cables Installation:
Cables that use thin strands of glass or plastic to transmit data as pulses of light, offering high-speed and long-distance data transmission.
Network connectors:
Devices used to attach cables to network devices, providing a physical connection for data transfer.
Data transmission cables:
Cables designed to carry data signals between devices, ensuring reliable and efficient data transmission.
Communication cables:
Cables used to establish communication channels between network devices, enabling data exchange and connectivity.
Network infrastructure cabling Installation:
The physical cabling and components that form the backbone of a computer network, connecting various devices and systems.
RJ45 cables:
Cables with an RJ45 connector, a common type of connector used in Ethernet cabling.
Backbone cabling Installation:
High-capacity cables that connect main distribution areas and serve as a central pathway for data traffic in large networks.
Horizontal cabling:
Cabling that runs from the telecommunications room to the workstations, connecting devices within a specific area or floor.
Data center cabling Installation:
Cabling designed specifically for data centers, which house a large number of network servers and equipment.
Network links:
Refers to the physical connections established between network devices to enable data communication and resource sharing.
Click here for more information.
https://www.facebook.com/Ohio-TeleCom-LLC-164391110287531
https://www.yelp.com/biz/ohio-telecom-dayton