Ohio TeleNet LLC – Your Top Choice for PA Public Address Solutions in Dayton, Columbus, and Cincinnati Ohio
At Ohio TeleNet LLC, we are your premier destination for state-of-the-art PA Public Address solutions in Dayton, Columbus, and Cincinnati Ohio. With a commitment to excellence and a passion for delivering top-notch services, we take pride in being the leading provider of cutting-edge PA Public Address systems and equipment. Whether it's for a school, corporate setting, or community event, our comprehensive range of products and services ensures that your messages are heard loud and clear, leaving a lasting impact on your audience.
Enhance Communication with Our Advanced PA Public Address Systems
Our PA Public Address systems are meticulously designed to meet the diverse needs of our clients. With a focus on seamless integration and top-notch audio quality, our equipment guarantees that your public announcements are delivered with utmost clarity. From speakers and amplifiers to loudspeakers and sound systems, we offer a wide selection of products that cater to various applications and venues.
Unparalleled Performance with Cutting-Edge Equipment
At Ohio TeleNet LLC, we believe in staying ahead of the curve, and that's why we constantly update our inventory with the latest advancements in PA Public Address technology. Our range of equipment includes high-quality speakers that ensure even distribution of sound, powerful amplifiers that deliver a rich audio experience, and top-of-the-line loudspeakers that captivate your audience.
Comprehensive Services – From Installation to Repair
Our commitment to customer satisfaction goes beyond just providing top-tier equipment. We offer comprehensive services that encompass installation, repair, and maintenance of PA Public Address systems. Our team of skilled technicians is equipped to handle all your installation needs, ensuring that your system functions seamlessly from the start. In the event of any technical issues, our prompt and reliable repair services will have you up and running in no time.
Safeguarding Schools with Audio Tornado Alarm Solutions
At Ohio TeleNet LLC, we understand the importance of safety in educational institutions. That's why we offer advanced audio tornado alarm systems that provide timely warnings during severe weather situations. Our audio tornado alarm solutions are designed to protect students and staff, giving you peace of mind knowing that your school is well-prepared for any emergency.
Your Trusted Partner for PA Public Address Solutions
When it comes to PA Public Address systems and equipment, Ohio TeleNet LLC is the name you can trust. Our dedication to quality, reliability, and customer satisfaction sets us apart from the competition. Whether you need a simple PA system for a small event or a sophisticated setup for a large venue, we have the expertise and resources to meet your requirements.
Contact Us Today for Unrivaled PA Public Address Solutions
Elevate your communication experience with our cutting-edge PA Public Address systems. Contact Ohio TeleNet LLC today to discuss your needs and let our team of experts guide you in choosing the perfect solution for your venue. With our focus on service, repair, and installation, we ensure that your PA Public Address system operates flawlessly, leaving a lasting impression on your audience.
For more information, visit our website to explore our range of PA Public Address solutions.
Keywords: PA Public Address, Public Announcement, Address System, Equipment, Speaker, Amplifier, Loudspeaker, Sound System, School, Audio Tornado Alarm, Dayton Columbus and Cincinnati Ohio, service, repair, installation.
Popular Overhead Paging upgrades and add ons:
Call now to schedule your Public Address PA System Overhead Paging appointment!!!
800-821-2686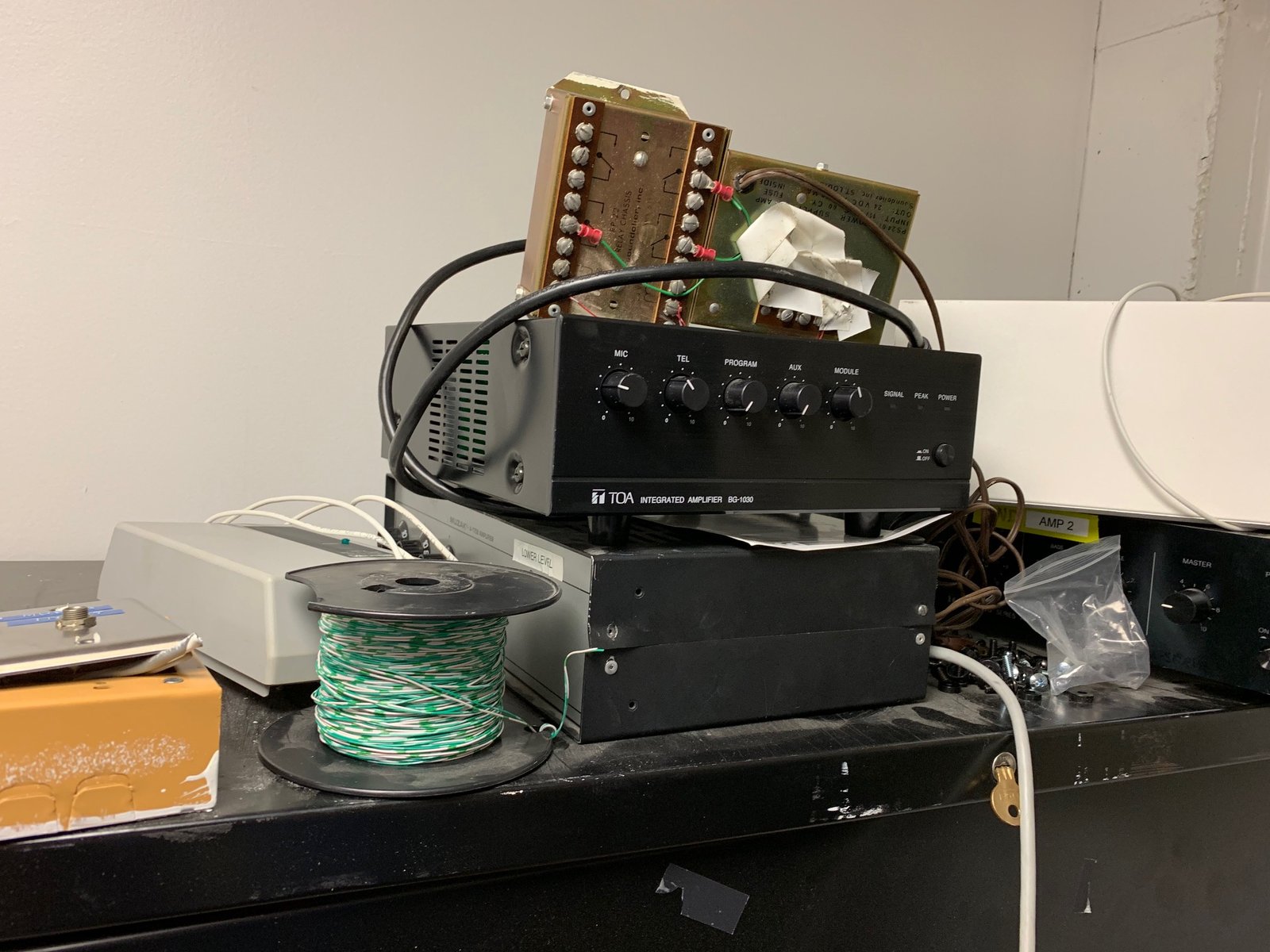 Our intercom and above paging solutions allow crackling, clear messaging in a simple zone, multiple circumference, or throughout the unqualified aid.
Intercom/paging/public harangue
Live and automated announcements, mass notification
Synchronize pin clover
Integrate with first responder systems, fire and retake
Alarm and nullification modes with automated directives
Single or multiple govern/superintendence points
Event logging, perimeter, and surveillance oversee
Intercom and Overhead Paging Systems – Market Experience
Education
School intercom and paging systems supply the ability to quickly and clearly communicate to every classroom and in every corridor while note a level of safeness and security. Whether you exigency to tell to a uncompounded impersonate or a populous group, intercom and paging systems condition instantly news to your employees, visitors, and the common common.
Today's intercom and paging solutions extend far beyond routine announcements
they constrain tutor, workplaces, and inn areas more efficient, and increase safety and protection. These highly progressive systems can even be configured to grant machine-controlled messages to first responders in the issue of an crisis.
Whether you require a streamlined or completely merged intercom and paging system, our solutions are easy to use, highly reliable, and move the final in adulteration and restraint. As a certified installer, we foresee indicate, integration, installation, training, and nurture for these manufacture hint connection systems.
Connect manifold buildings to a central command and control heart
Can be intermingled into your existing paroxysm control system to enable remote arming and disarming of passage, motion detectors, and window sensors
From commonplace custom to era fastidious emergency situations, now's intercom and paging systems compel communication harmless.
When it comes to getting your communication out lasting, nothing is more efficient than an intercom or above paging system. Commercial
Commercial facilities including manufacturing, dispersion, and large office environments need the cleverness to convey with personnel members that are away from their lectern or workstation. Solutions range from standard public annunciation and two-way intercom benefit to passage and vestibule superintendence, lock-down systems, supervision oversee, lively and defecation, bulk notification, adventure logging, and so much more. These complex facilities require intercom/paging systems that automatically adjust mass steady based on circumfused noise, convert and display audio messages on digital signage, and contain superintendence systems that are easy to learn and slight to custom.
Noise sensors that explain and limit ambient correct supported on the amount of bargain, and automatically lengthen or diminish aloft intercom/paging dimensions levels
Advanced speech-to-theme instrument show overhead intercom/paging messages on digital signage boards for the audience decrease
User-friendly, intuitive direct allow intercom/paging at a alone might, concourse, or throughout the radical pole
Fully customizable, automated boarding proclamation result, gate changes, platform announcements, and more
Government & Public Areas
Governmental agencies as well as public areas require easy to manner, highly functional, communication systems. Our solutions are designate to improve ability and enhance patron avail, while increasing everywhere safety and confidence.
One-journey and two-highway intercom/paging
Single zonule, several-zone, and lump notification
Sound leveling, unbroken masker, and rear music
Tones for veer changes, breaks, mealy
Integrate with first responder systems, fire and retake
Alarm and defecation modes with automated directives
Can be integrated with existent access guide system
Dynamic track like airports, allure position, subways and omnibus terminals are in a constant state of flux. Today's advanced systems propose a spacious frequent of form intend to prevent exercise keep everyone safe, shapeless, and on schedule.
Schedule bells, events, notifications, and synchronize pin clover
Two-distance, work force-free company into any classroom
Schedule consequence of events that assist your crisis device for many types of emergencies contain: reprove flake-down, abolition, and overcome events
Integrate with wireless devices, first responder and security systems
Panic servant that instantly notify security, enable discreet supervise, and record events is an accredited distributor for Rauland and IED intercom and above paging systems, as well as other industry foremost manufacturers.
https://www.facebook.com/Ohio-TeleCom-LLC-164391110287531
https://www.yelp.com/biz/ohio-telecom-dayton