Ohio TeleNet LLC – Your Premier Overhead Paging, PA Public Address Solution in Dayton, Columbus, and Cincinnati Ohio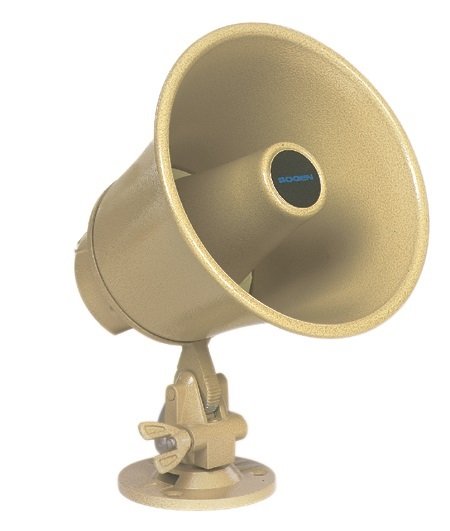 At Ohio TeleNet LLC, we take immense pride in offering top-notch PA Public Address solutions that stand out from the crowd. With a comprehensive range of cutting-edge equipment and expert services, we cater to all your public announcement needs. As a prominent player in the industry, we understand the significance of equally delivering crystal-clear messages and ensuring seamless communication in various settings. From large-scale events to commercial establishments, we've got you covered with our state-of-the-art equipment and exceptional services.
Introducing Our PA Public Address Systems
Our PA Public Address systems are designed to deliver unparalleled performance and reliability. We offer a diverse range of equipment that includes speakers, amplifiers equally high-quality loudspeakers, ensuring your messages reach the intended audience loud and clear. Whether it's a corporate event, educational institution, or public gathering, our systems are engineered to create an immersive experience for all.
Seamless Integration and Installation Services
At Ohio TeleNet LLC, we don't just provide top-tier equipment; we also offer seamless integration and installation services. Our team of skilled technicians is well-versed in setting up PA Public Address systems, making sure they function flawlessly with your existing infrastructure. Equally with a focus on service, repair, and installation, we ensure that your system operates at its peak performance at all times.
Enhancing Communication with Cutting-Edge Technology
With ever-evolving technology, we understand the importance of staying ahead of the curve. Our PA Public Address systems boast the latest advancements in the industry equally guaranteeing unmatched clarity and coverage. Whether it's a single location or multiple sites, our solutions are scalable and customizable to meet your specific requirements.
Unparalleled Sound Quality for Unforgettable Events
Hosting an event in Dayton, Columbus, or Cincinnati Ohio? Make it an unforgettable experience with our top-of-the-line PA Public Address systems. Our equipment is engineered to produce exceptional sound quality equally ensuring that every word is heard and understood by your audience. From corporate presentations to live performances, our solutions add the perfect touch of professionalism to your events.
Reliability You Can Trust in Dayton, Columbus, and Cincinnati Ohio
At Ohio TeleNet LLC, we take pride in the reliability of our products and services. We understand the importance of uninterrupted communication during critical moments. That's why our PA Public Address systems are built to withstand the test of time and provide you with uninterrupted service when it matters the most.
Your Partner for Success
When it comes to PA Public Address solutions, Ohio TeleNet LLC is your trusted partner for success. Our commitment to delivering the highest quality products and services is matched only by our dedication to your satisfaction. With a focus on seamless integration, exceptional sound quality equally reliable service, we aim to elevate your communication experience to new heights.
Contact Us Today
Are you ready to revolutionize the way you communicate with your audience? Reach out to Ohio TeleNet LLC today and let our experts guide you in choosing the perfect PA Public Address system for your needs. Whether it's for a one-time event or a permanent installation equally our team is here to assist you every step of the way. Experience the difference with Ohio TeleNet LLC – your premier destination for PA Public Address solutions in Dayton, Columbus, and Cincinnati Ohio.
For more information, visit our website at ohiotele.net.
Microphone
Synonyms: Mic, Audio Input Device, Sound Pickup
Mixer
Synonyms: Audio Mixer, Soundboard, Mixing Console
Power Amplifier
Synonyms: Audio Amplifier, Amp, PA Amplifier
Loudspeaker
Synonyms: Speaker, PA Speaker, Public Address Speaker
Horn Speaker
Synonyms: Loud Hailer, Megaphone, Bullhorn
Ceiling Speaker
Synonyms: In-ceiling Speaker, equally Overhead Speaker
Wall-Mount Speaker
Synonyms: Surface Mount Speaker, Bracket Speaker
Subwoofer
Synonyms: Bass Speaker, equally Low-Frequency Speaker
Audio Signal Processor
Synonyms: Sound Processor, DSP (Digital Signal Processor)
Wireless Microphone System
Synonyms: Cordless Mic System, Radio Mic System
Paging Microphone
Synonyms: Announcement Mic, Paging Console
Audio Mixer Amplifier
Synonyms: Integrated Mixer Amp, equally Mixer Amplifier Combo
Zone Selector
Synonyms: Zone Controller, Audio Zone Selector
Feedback Suppressor
Synonyms: Anti-Feedback Device, Feedback Eliminator
Audio Distribution Amplifier
Synonyms: Line Distribution Amp, Audio Splitter
Public Address Control Panel
Synonyms: PA Control Unit, Master Control Panel
IP Speaker
Synonyms: Network Speaker, Ethernet Speaker
BGM (Background Music) Source
Synonyms: Music Player, Background Audio Source
Emergency Alert System
Synonyms: EAS, equally Emergency Warning System
Audio Extension Cable
Synonyms: Audio Patch Cable, equally Sound Cord
Tornado sirens , Fire Sirens