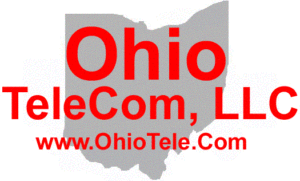 800-821-2686
Columbus:
614-420-4572
2783 Martin Rd.
Dublin, OH 43017
Cincinnati:
513-926-6186
9891 Montgomery, Rd.
Cincinnati, Ohio 45242
Dayton:
937-222-2269
2324 Stanley Avenue
Dayton, Ohio 45404
Local Technicians equal Great Service!!
Ohio Tele-Net will Install, Service and Repair Vodavi Business Telephone systems of all makes and models.
Vodavi Business Telephone Systems Cincinnati Oh

Call now to schedule your appointment!!!
800-821-2686
Vodavi, Vertical, Starplus STS, STSe, DVX. DHS, Infinite Telephone Systems, Telephones and voice mail manuals.
https://ohiotele.com/wp-content/Manuals/Vodavi/Vodavi%20DHS-DHSE%20Tech%20Manual.pdf
Vodavi DHS-DHSE Business Telephone Systems

Vodavi DHS-DHSE Business Telephone Systems

Vodavi DHS-DHSE Business Telephone Systems
DHS General Description
System Technology
The DHS product line incorporates state of the art digital technology for voice switching
and call processing utilizing Pulse Code Modulation and Time Division Multiplexing
(PCM/TDM). The DHS family is engineered to allow migration of the DHS digital terminals
and terminal accessories throughout the entire product line. ISDN-like, 2B+D technology
complements the system architecture and capabilities. On one industry standard twisted
pair, key telephones perform all system functions and voice communications. Some
additional features of the DHS include:
† A non-blocking switch, with no loss or degradation of voice signals.
† Stored-Program Control (SPC), utilizing a 16-bit, 8 MHz microprocessor.
† Memory consists of 512 KB of Read Only Memory (ROM) and 128 KB of Random Vodavi Business Telephone Systems Cincinnati Oh
Access Memory (RAM).
When an analog device interface is required, a 2-Port Central Office (CO) Module may be
connected to any one digital station port. The 2B+D technology allows the DHS to split
one digital key telephone port voice channel (B1) and the second voice channel (B2) to
provide two independent SLT-type device interfaces.
The 2-Port CO Module may be expanded with the 2-Port Analog Expansion (in the 2-Port
CO Module housing).
The 2-Port CO Module and 2-Port Analog Expansion each require one dedicated digital
station port.
System Components
KSU Components
The DHS platform is comprised of three key telephone models, an optional Direct Station
Selector (DSS) and a modular Key Service Unit (KSU) which houses the following KSU
components:
† 3 x 8 Module
† Standard MOH/BGM Module
† 6-Port CO Module
† Option Module
The application of analog devices in the DHS has the effect of two-to-one
port gain. For every single digital port used to interface a 2-Port CO Module/
Expansion, two analog ports are available.
2-2 DHS General Description
Two 3 x 8 Modules may be added to the initial 3 x 8 module in the Basic KSU. Alternately,
a 6-Port CO Module may be substituted for one 3 x 8 module for greater flexibility. The
maximum capacity is either 9 CO lines x 24 stations, or 12 CO lines x 16 stations.
The basic KSU is equipped with a Standard Background Music/Music-On-Hold (BGM/
MOH) Module. An external music source may be connected to this interface via a 1/8 in.
phono plug for BGM/MOH listening. The Option Module replaces the Standard BGM/
MOH Module and provides two DTMF receivers and two Tone Detectors specifically for
ECF, DISA, Unsupervised CO Line Conference, and Dial Tone Detection.
External Components
† Executive Key Telephone
† Enhanced Key Telephone
† Basic Key Telephone
† 2-Port Analog Adapter
† 2-Port SLT Expansion
† Direct Station Selector
Table 2-1: System Configurations
Equipment Installed Maximum Number of
Loop Start Lines
Maximum Number of
DHS Digital Key
Telephones
One 3 x 8 module 3 8
Two 3 x 8 modules 6 16
Three 3 x 8 modules 9 24
One 3 x 8 module and
One six-port CO module
9 8
Two 3 x 8 modules and
One six-port CO module
12 16
SLT operations do NOT use Option Module resources.
Key telephones are available in two colors: Off White, and Charcoal Gray.
DHS General Description 2-3
System Administration
The system default customer data base can be entered and changed, under password
control, from any Executive Key Telephone. All Customer information is protected by an
internal rechargeable NiCad or NiMh battery. Programmable password protection is
allowed for each station, system administrator and external (DISA) callers. An optional PC
Programming Software is available to program the DHS system. This Software allows the
user to program offline and then upload directly to the system. The DHS requires the
Option Module to use the PC Programming Software.
Key Service Unit (KSU)
The DHS Key Service Unit (KSU) is a modular flat-pack design. It is a self-contained cabinet
with internal power supply, common control circuits (CPU board) and 3 x 8 module. The
power supply AC transformer is hard-wire selected for either 117V AC (+10%). The KSU is
designed for wall mount and shipped with a wall mounting template. The compact KSU
weighs less than 20 pounds and is UL compliant.
Standard inserts installed over various KSU openings may be removed or repositioned
2-4 DHS General Description
Power Supply
The power supply circuitry of the DHS incorporates a linear design transformer with a
choice of input voltage taps. The transformer primary windings are shipped wired for
117V AC applications; a factory insulated tap wire may alternatively be connected for
230V AC applications. Since the power supply is linear in design the output voltage varies
between 21.6 and 32V DC depending on load and stability of the input voltage. The
output voltage is delivered to the CPU board for distribution and rectified there for logic
and control voltages.
Two fuses are equipped on the power supply board, one for AC input over-voltage
protection and one for DC output over-voltage protection. A Double Pole Double Throw Vodavi Business Telephone Systems Cincinnati Oh
(DPDT) switch is accessible from outside of the KSU when the KSU cover is in place. The
DPDT switch will simultaneously switch AC input and DC output circuits ON and OFF.
In the event battery backup operation is desired and equipped via the optional DHS
Battery Charging Unit (BCU), the KSU switch may be used to switch OFF/ON power from
both sources.
The power supply wiring harness is equipped with a mate-n-lock connector on the DC
output for connection of the DHS BCU. When equipped, the BCU will maintain complete
system operation during commercial power outages. A current draw/configuration chart
is included in this document for assistance in selecting the appropriate batteries for use
in the BCU. Please consult the BCU manual for installation precautions and proper battery
installation.
Central Processor Unit (CPU)
The CPU board is standard in the KSU. This board contains all circuitry required to control
the fully-equipped DHS . Three bus connectors are provided where the station/CO line
interface 3 x 8 module and 6-Port CO Module are connected. The Option Module
connector and Standard MOH Module connector are also located on the CPU board. All
digital voice switching and call process data switching is accomplished on the CPU board.
3 x 8 Module
The 3 x 8 module provides interface of three loop-start CO lines and eight DHS key
telephones.
Each CO line circuit incorporates over-voltage protection, ring detector, loop detector,
loop/pulse-dial relay, current sink circuit, coupling/isolation transformer (impedance
600:Ohms), hybrid circuit and combo (CODEC and filter) polarity guard circuit and radio
frequency noise filter.
Each digital key telephone port is comprised of a proprietary transceiver designed using
ISDN type 2B+D architecture.
Physical connection of stations and CO lines to the 3 x 8 module is made through one
male 25-pair, amphenol-type connector to the Main Distribution Frame (MDF). Station
power and signaling to the digital key telephones are provided via a single twisted pair
from the 3 x 8 module.
DHS General Description 2-5
2-6 DHS General Description
Cincinnati metropolitan area
From Wikipedia, the free encyclopedia
Jump to navigationJump to search
Cincinnati, OH–KY–IN Metropolitan Statistical Area
Greater Cincinnati
MSA
A NASA image of the Cincinnati metropolitan area, the Ohio River separates the states of Ohio and Kentucky
A NASA image of the Cincinnati metropolitan area, the Ohio River separates the states of Ohio and Kentucky
Motto(s): The Queen City
Counties in Ohio, Kentucky and Indiana
Counties in Ohio, Kentucky and Indiana
Country United States
State(s) Ohio
Kentucky
Indiana
Largest city Cincinnati
Counties
List[show]
Area
• Total 4,808 sq mi (12,450 km2)
Elevation 551 ft (168 m)
Population (2015)[1]
• Metro density 445/sq mi (172/km2)
• MSA 2,137,406(28th)
MSA/CSA = 2015, Urban = 2013
Time zone EST (UTC−5)
• Summer (DST) EDT (UTC−4)
Area code(s) 513, 283, 859, 937, 812
The Cincinnati metropolitan area, informally known as Greater Cincinnati, is a metropolitan area that includes counties in the U.S. states of Ohio, Kentucky, and Indiana around the Ohio city of Cincinnati. The United States Census Bureau's formal name for the area is the Cincinnati–Middletown, OH–KY–IN Metropolitan Statistical Area. As of the 2010 U.S. Census, this MSA had a population of 2,114,580, the largest metropolitan area involving Ohio and 27th-largest in the United States.[2]
The Census also lists the Cincinnati–Wilmington–Maysville, OH–KY–IN Combined Statistical Area, which adds Clinton County, Ohio (defined as the Wilmington, OH micropolitan area) and Mason County, Kentucky (defined as the Maysville, KY micropolitan area) for a 2014 estimated population of 2,208,450.[3]
The Cincinnati metropolitan area is considered part of the Great Lakes Megalopolis.
Vodavi Business Telephone Systems Cincinnati Oh
Contents
1 Census designation history
2 Population growth
3 Statistical information
4 Counties
4.1 Cincinnati–Wilmington–Maysville, OH–KY–IN CSA
5 Main cities
6 Major highways and roads
7 Universities, colleges, and technical schools
7.1 Ohio
7.2 Kentucky
7.3 Indiana
8 Area codes
9 Climate
10 Notes
11 References
12 External links
Census designation history
The Cincinnati, OH–KY–IN, MSA was originally formed by the United States Census Bureau in 1950 and consisted of the Kentucky counties of Campbell and Kenton and the Ohio county of Hamilton. As surrounding counties saw an increase in their population densities and the number of their residents employed within Hamilton County, they met Census criteria to be added to the MSA. The Hamilton–Middletown, OH MSA was also formed in 1950 and consisted solely of Butler County, Ohio.
Vodavi Business Telephone Systems Cincinnati Oh
In 1990, the Census changed designation of the areas known as MSAs to Primary Metropolitan Statistical Area (PMSA), and a new Consolidated Metropolitan Statistical Area (CMSA) grouping was created. From 1990 through 2005, the Cincinnati–Hamilton–Middletown CMSA included the Cincinnati–Hamilton, OH–KY–IN PMSA and the Hamilton–Middletown, OH PMSA.
As of December 2005, Census terminology changed again, eliminating the PMSA/CMSA terminology. Consolidated Statistical Areas (CSA) combine more than one Core Based Statistical Area (CBSA). Newly defined MSAs (Metropolitan) and µSAs (Micropolitan) Statistical Areas are CBSAs. From 2005 to 2013, the Cincinnati–Middletown–Wilmington CSA included the Cincinnati–Middletown MSA (defined as the old Cincinnati–Hamilton–Middletown CMSA), and Wilmington, OH µSA (Clinton County, Ohio).
In 2013, the CSA was redefined again. The Cincinnati–Middletown MSA was renamed the Cincinnati MSA. The Wilmington, OH µSA remained in the CSA. The Maysville, KY µSA, which had previously consisted of Mason and Lewis Counties in Kentucky, was redefined as consisting solely of Mason County and added to the CSA. The name of the CSA accordingly changed to the Cincinnati–Wilmington–Maysville CSA.
Population growth
A map of Greater Cincinnati's freeways.
The metropolitan area's population has grown 8.1 percent between Census 2000 and the 2009 Census population estimate, just under the national population growth rate of 9.2 percent over the same period. This growth rate is about in the middle of the growth rates of other similarly sized mid western metropolitan areas. For example, the Cleveland metropolitan area lost approximately 2% of population, while Louisville gained 8%, Columbus gained 12%, and Indianapolis gained 14% over the same time period.
The 2009 population estimate from the US Census classifies population changes between natural population increases (number of births minus number of deaths) and net migration (the difference between people moving into the region minus those moving out of the region). Natural population increase contributes fundamentally all of Greater Cincinnati's population growth. A small amount of net international migration to the region is offset by a small amount of net domestic migration out of the region.[4]
The Cincinnati Metropolitan Statistical Area (MSA), which includes seven counties in Northern Kentucky and three in Southeast Indiana, is the largest metropolitan area that includes parts of Ohio, exceeding the population of Greater Cleveland, though both Greater Cleveland and metropolitan Columbus have larger populations within the state of Ohio as of 2013.
Vodavi Business Telephone Systems Cincinnati Oh
Most of the region's population growth has occurred in the northern counties, leading to speculation that the Cincinnati-Northern Kentucky metropolitan area will eventually merge with Greater Dayton.[5] Cincinnati is also located very close to other metropolitan areas, such as Louisville, Lexington, and Frankfort, Kentucky, and Columbus, Ohio.
Statistical information
Statistical Area/County 2010 Census 2000 Census 1990 Census 1980 Census 1970 Census 1960 Census 1950 Census
Cincinnati–Middletown–Wilmington, OH–KY–IN CSA1 2,172,191 2,050,175 1,880,332 1,788,404 1,721,698 1,574,663 1,270,310
Cincinnati–Middletown, OH–KY–IN MSA1 2,130,151 2,009,632 1,844,917 1,753,801 1,690,234 1,544,659 1,244,738
Dearborn County, Indiana 50,047 46,109 38,835 34,291 29,430 28,674 25,141
Franklin County, Indiana 23,087 22,151 19,580 19,612 16,943 17,015 16,034
Ohio County, Indiana 6,128 5,623 5,315 5,114 4,289 4,165 4,223
Boone County, Kentucky 118,811 85,991 57,589 45,842 32,812 21,940 13,015
Bracken County, Kentucky 8,488 8,279 7,766 7,738 7,227 7,422 8,424
Campbell County, Kentucky 90,336 88,616 83,866 83,317 88,501 86,803 76,196
Gallatin County, Kentucky 8,589 7,870 5,393 4,842 4,134 3,867 3,969
Grant County, Kentucky 24,662 22,384 15,737 13,308 9,999 9,489 9,809
Kenton County, Kentucky 159,720 151,464 142,031 137,058 129,440 120,700 104,254
Pendleton County, Kentucky 14,877 14,390 12,036 10,989 9,949 9,968 9,610
Brown County, Ohio 44,846 42,285 34,966 31,920 26,635 25,178 22,221
Clermont County, Ohio 197,363 177,977 150,187 128,483 95,725 80,530 42,182
Hamilton County, Ohio 802,374 845,303 866,228 873,224 924,018 864,121 723,952
Warren County, Ohio 212,693 158,383 113,909 99,276 84,925 65,711 38,505
Butler County, Ohio2 368,130 332,807 291,479 258,787 226,207 199,076 147,203
Wilmington, OH µSA1 42,040 40,543 35,415 34,603 31,464 30,004 25,572
Clinton County, Ohio 42,040 40,543 35,415 34,603 31,464 30,004 25,572
Notes
1For comparison purposes, population data is summarized using 2008 Census CSA/MSA county definitions.
2Butler County, Ohio was previously known as the Hamilton–Middletown, OH PMSA and was separate from the Cincinnati, OH–KY–IN PMSA until the 1990 Census, when the Cincinnati–Hamilton, OH–KY–IN CMSA designation was used to consolidate the two PMSAs. The CMSA/PMSA designation is no longer used by the US Census.
Vodavi Business Telephone Systems Cincinnati Oh
Counties
Cincinnati–Wilmington–Maysville, OH–KY–IN CSA
Brown County, Ohio
Butler County, Ohio
Clermont County, Ohio
Clinton County, Ohio
Hamilton County, Ohio
Warren County, Ohio
Boone County, Kentucky
Bracken County, Kentucky
Campbell County, Kentucky
Gallatin County, Kentucky
Grant County, Kentucky
Kenton County, Kentucky
Mason County, Kentucky
Pendleton County, Kentucky
Dearborn County, Indiana
Franklin County, Indiana
Ohio County, Indiana
Main cities
In order of 2010 census population:
Cincinnati, Ohio (298,843)
Hamilton, Ohio (62,447)
Middletown, Ohio (48,694)
Fairfield, Ohio (42,510)
Covington, Kentucky (40,640)
Mason, Ohio (30,712)
Florence, Kentucky (29,951)
Independence, Kentucky (24,757)
Oxford, Ohio (21,943)
Lebanon, Ohio (20,033)
Norwood, Ohio (19,207)
Forest Park, Ohio (18,720)
Erlanger, Kentucky (18,368)
Springboro, Ohio (17,409)
Fort Thomas, Kentucky (16,325)
Newport, Kentucky (15,273)
Sharonville, Ohio (13,560)
Blue Ash, Ohio (12,114)
Wilmington, Ohio (12,520) (CSA Only)
Loveland, Ohio (12,081)
Springdale, Ohio (11,223)
Maysville, Kentucky (9,011) (CSA Only)