Ohio, a state in the Midwestern region of the United States, is a treasure trove of vibrant cities, captivating history, and rich cultural heritage. Among the many remarkable destinations in Ohio, three cities stand out for their distinctive characteristics and diverse offerings: Dayton Columbus and Cincinnati. Each city showcases its own unique blend of attractions, making Ohio an enticing destination for residents and visitors alike.
Dayton: A Hub of Aviation Heritage
Situated in the southwestern part of Ohio, Dayton holds a significant place in aviation history. It proudly claims the title of being the birthplace of aviation, as it is where the Wright brothers, Orville and Wilbur, conducted their groundbreaking powered flight in 1903. To explore and immerse yourself in the fascinating world of aviation, a visit to the National Museum of the United States Air Force is a must. As the world's largest and oldest military aviation museum, it houses an impressive collection of aircraft, artifacts, and exhibits, providing a captivating glimpse into the history of flight.
Beyond its aviation heritage, Dayton offers a range of other attractions. The city is home to the Dayton Art Institute, an esteemed museum featuring an extensive collection of fine art from around the world. Additionally, visitors can enjoy the lush green spaces of Carillon Historical Park, which showcases Dayton's rich industrial and technological past. With its beautiful gardens, historical buildings, and interactive exhibits, Carillon Historical Park offers a delightful blend of education and recreation.
Columbus: Where Culture and Innovation Converge
As the capital city of Ohio, Columbus is a dynamic metropolis known for its vibrant arts scene, thriving culinary scene, and innovative spirit. The city is anchored by the renowned Ohio State University, a leading educational institution that brings a youthful energy and intellectual vibrancy to the area. The university's sprawling campus is home to a variety of cultural venues, including the Wexner Center for the Arts, which presents cutting-edge contemporary art exhibitions and performances.
Columbus also boasts a flourishing culinary landscape, with an abundance of diverse dining options ranging from farm-to-table eateries to international cuisine. The North Market, a historic public market, offers a culinary adventure with its vast array of local vendors, food stalls, and artisanal products. Visitors can explore the charming neighborhoods of German Village and Short North, where a mix of galleries, boutiques, and restaurants await.
For those seeking natural beauty and outdoor recreation, Columbus doesn't disappoint. The Scioto Mile, a stunning riverfront park, provides a picturesque setting for walking, biking, and enjoying the scenic views along the Scioto River. The park is also home to the iconic Columbus Fountain, a popular spot for photos and relaxation.
Cincinnati: Where Arts, Sports, and History Flourish
Nestled along the banks of the Ohio River, Cincinnati is a city that exudes a vibrant and eclectic charm. Known Dayton Columbus and Cincinnati as the "Queen City," Cincinnati offers a wealth of cultural attractions, making it a haven for art enthusiasts. The Cincinnati Art Museum showcases an impressive collection spanning thousands of years and diverse art forms, including works by renowned artists such as Monet, Picasso, and Warhol.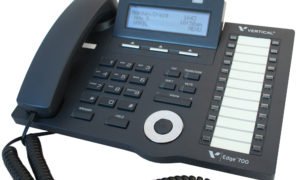 Music lovers will find their haven in Cincinnati, home to the Cincinnati Symphony Orchestra and the Cincinnati Opera. The city's Music Hall, a breathtaking architectural gem, hosts a wide range of performances, from classical concerts to Broadway shows.
Sports enthusiasts can join in the excitement by catching a game at Great American Ball Park, the home of the Cincinnati Reds baseball team, or cheering on the Cincinnati Bengals football team at Paul Brown Stadium. These sporting events create a sense of camaraderie and energize the city.
Cincinnati's rich history is evident in its architecture and neighborhoods. The Over-the-Rhine district, recognized as a National Historic Landmark, features beautifully restored Italianate buildings and is teeming with trendy restaurants, shops, and breweries. The Cincinnati Museum Center, housed in the historic Union Terminal, offers a fascinating journey through the city's history, including interactive exhibits and educational programs.
Dayton Columbus and Cincinnati
Ohio's cities, Dayton, Columbus, and Cincinnati, offer a captivating array of attractions that cater to various interests. Whether you are drawn to aviation history, cultural experiences, Dayton Columbus and Cincinnati outdoor adventures, or sports events, Ohio has something for everyone. These cities are not only gateways to exploration but also thriving centers of innovation, art, and community.
As you embark on your journey through Ohio, be sure to immerse yourself in the local flavors, discover hidden gems, and embrace the warm hospitality that Ohioans are known for. Whether you find yourself in the vibrant streets of Columbus, the historic sites of Dayton, or the cultural hub of Cincinnati, let the spirit of Ohio ignite your curiosity and leave you with cherished memories of this captivating state.